Always the right decision:
FRIALEN® Safety Fittings
1. Exposed heating coil for improved hold:
FRIALEN® safety fittings are designed with exposed heating coils. These provide consistent heat transfer during fusion and optimum homogenous connection of the materials.
2. Longer fusion zone for more bite:
FRIALEN® safety fittings have a longer fusion zone thus clearly exceeding the requirements by the European standard. This allows a considerably greater solidity and reliability of the fusion joint.
3. Larger insertion depth for a perfect result:
The larger insertion depth of the pipe ends inside the coupler contributes considerably to the reliability and safety of your pipe connections. FRIALEN® safety fittings ensure that angle deviations are safely absorbed, bending stresses are better compensated, and melt pressures are evenly built up.
Service Pipes


Main Pipes


FRIALEN® XL Large Pipe Techniques


Superior jointing technology for:
SERVICE PIPES
Whether new construction or renovation: HD-PE pipes are mainly used for house connection. FRIALEN's house connection systems create jointings which convince with their ease of installation, value for money, durability and safety. With FRIALEN you are well equipped for all construction measures in gas and water supply – even with complex pipe designs. For example, with…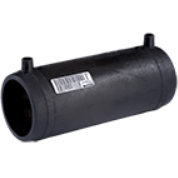 FRIALONG long couplers
… are almost twice as long as standard couplers. They are ideal for the installation and low stress fusion of coiled goods d 32 to d 63. Two more FRIALEN coupler types are available for pipe connections: the MB coupler with easily removable stop and the UB coupler without stop suitable as slide-on coupler.
FRIASTOPP long couplers with integrated excess flow valve
… are used directly behind the pressure tapping tee to secure the underground house connection. The gas flow is automatically stopped in the case of a pipe damage, e.g. caused by digging or drilling.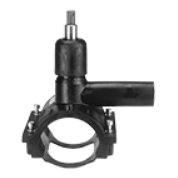 FRIALEN (DAV) tapping valves
… are tapping valves for gas and water pipes which can be shut off. Installation and handling of the DAV is uniquely simple and fast – this is because…
fusion and tapping of the main pipe is possible with both gas and water at maximum operating pressure
up to d 225, only ten rotations are required for tapping and activating "open/close" function
operation is very simple due to low tapping forces
the compact construction part has no loose parts which could be lost
no corrosion protection is necessary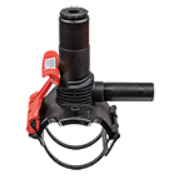 FRIALEN (DAA) tapping tees
… are the perfect choice when the pipe does not need to be shut off. Due to its special design, tapping under operating pressure is guaranteed without leakage. The wide range includes FRIALEN elbows, FRIALEN T-pieces and FRIALEN reducers.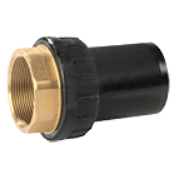 FRIALEN adapters
… serve as material transitions from metallic components with thread connection or spigot end with a HD-PE connection, e.g. valves.

Superior jointing technology for:
MAGISTRALINIAMS VAMZDYNAMS
For many years from now pipe systems made from plastic have gained ground in the gas and water supply. The HD-PE material allows you, the user, to benefit every day from low weight, resistance to corrosion, excellent chemical durability and exceptional fusibility. FRIALEN provides you with a complete range of electrofusion fittings for HD-PE pipes from d 75 to d 225.
FRIALEN elbows
… are used for direction changes in pipe alignment. The FRIALEN range provides standard elbows of 30°, 45° and 90°, and in addition 11° for more flexibility in pipe alignment.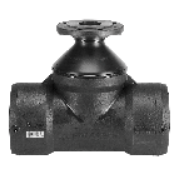 FRIALEN (FLT) flange T-pieces
… are compact combination components made from FRIALEN T-piece, reducer and flange. They are used for the connection of valves made from different types of metal, mainly for the connection of hydrants.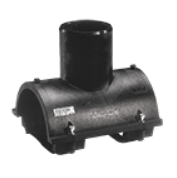 FRIALEN (SA) spigot saddles
… allow for the creation of large branches in gas and water pipes – without disruption even under operating pressure.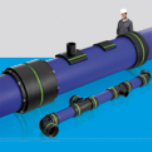 SAFE JOINING TECHNOLOGY ON A GRAND SCALE
Construction site-appropriate solutions in XL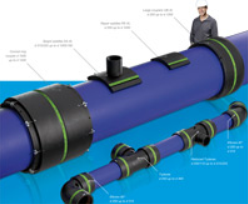 Pipes made of HD-PE have been used for decades in water and gas supply as well as waste water disposal applications and have proven themselves countless times. The fusibility of the material as optimal joining method plays a major role in this success story.
Because of the broad market acceptance as well as the extended options in pipe production, pipings made of HD-PE are moving into ever-larger dimensions. Pipe layers at construction sites worldwide are thus confronted with new challenges, both with regard to the handling of fittings and the joining technology.
With FRIATEC, you will cope with these challenges.
FRIALEN XL Large Pipe Technique includes almost all products for joining large pipings ranging from d 250 to d 1200. FRIATEC AG is characterised by experience, major application-technical know-how, high product and service quality as well as innovation.
This was the basis for the development of a product portfolio specifically designed to meet the requirements of the joining of large pipes.